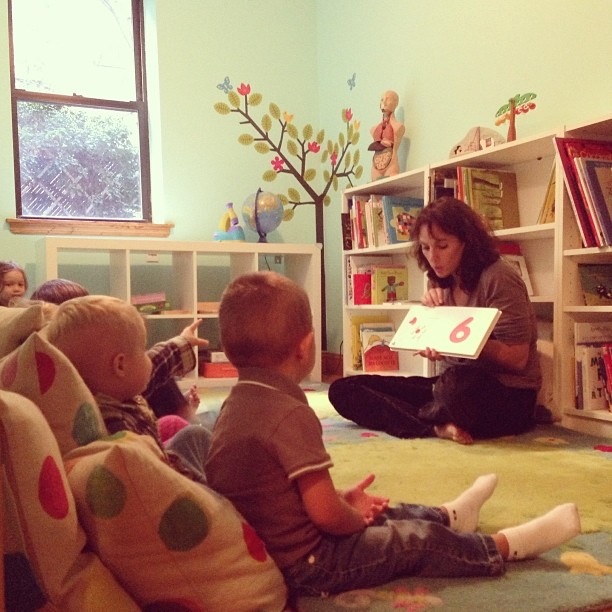 La petite bibli (Library)
Atelier des connaissances (Classroom 1)
Our 2000 sq. ft. space hosts classrooms, activity centers, a library and a backyard garden for play and exploration.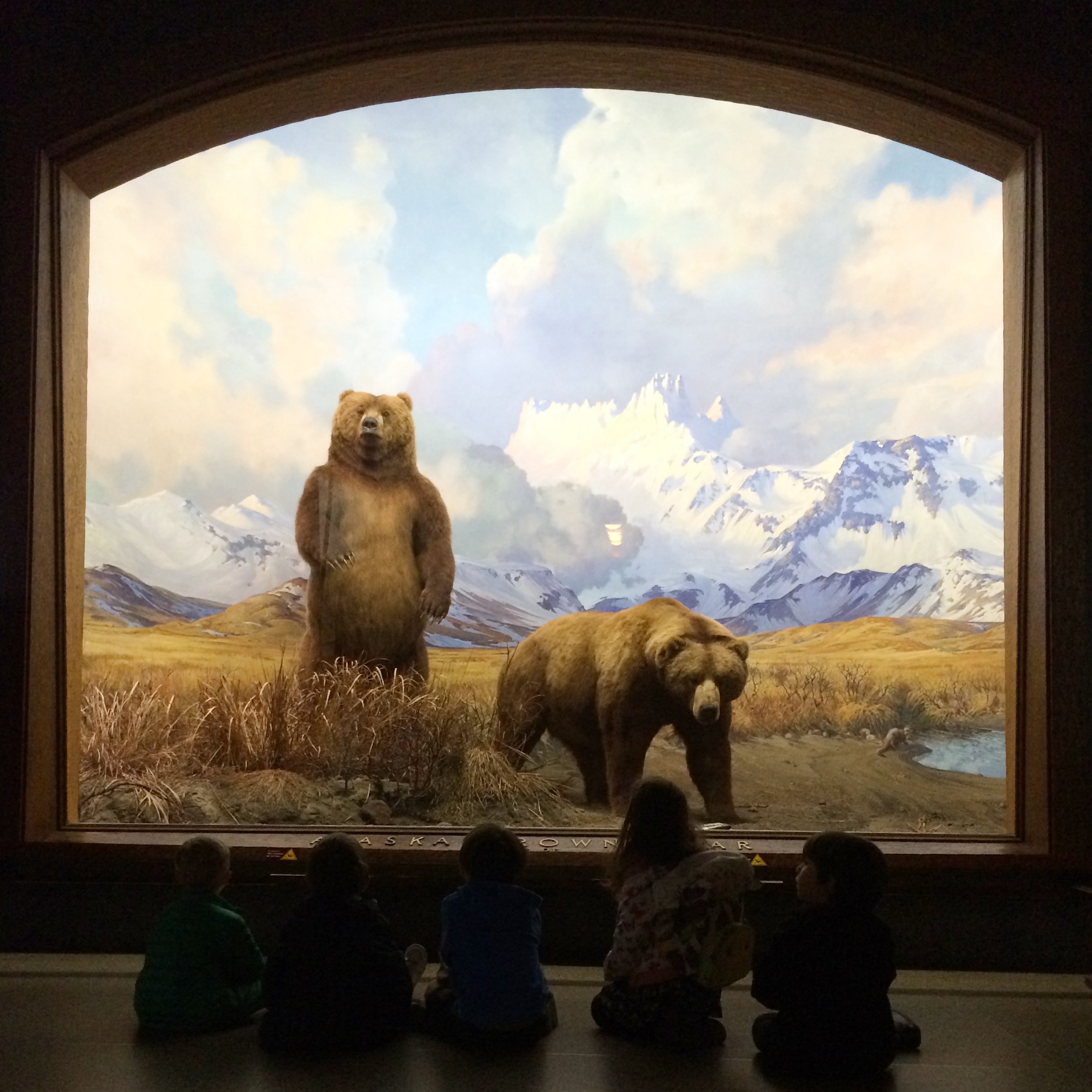 Field trip to the Natural History Museum
Le coin garage (Things-That-Go Corner)
Le Jardin (Backyard Garden)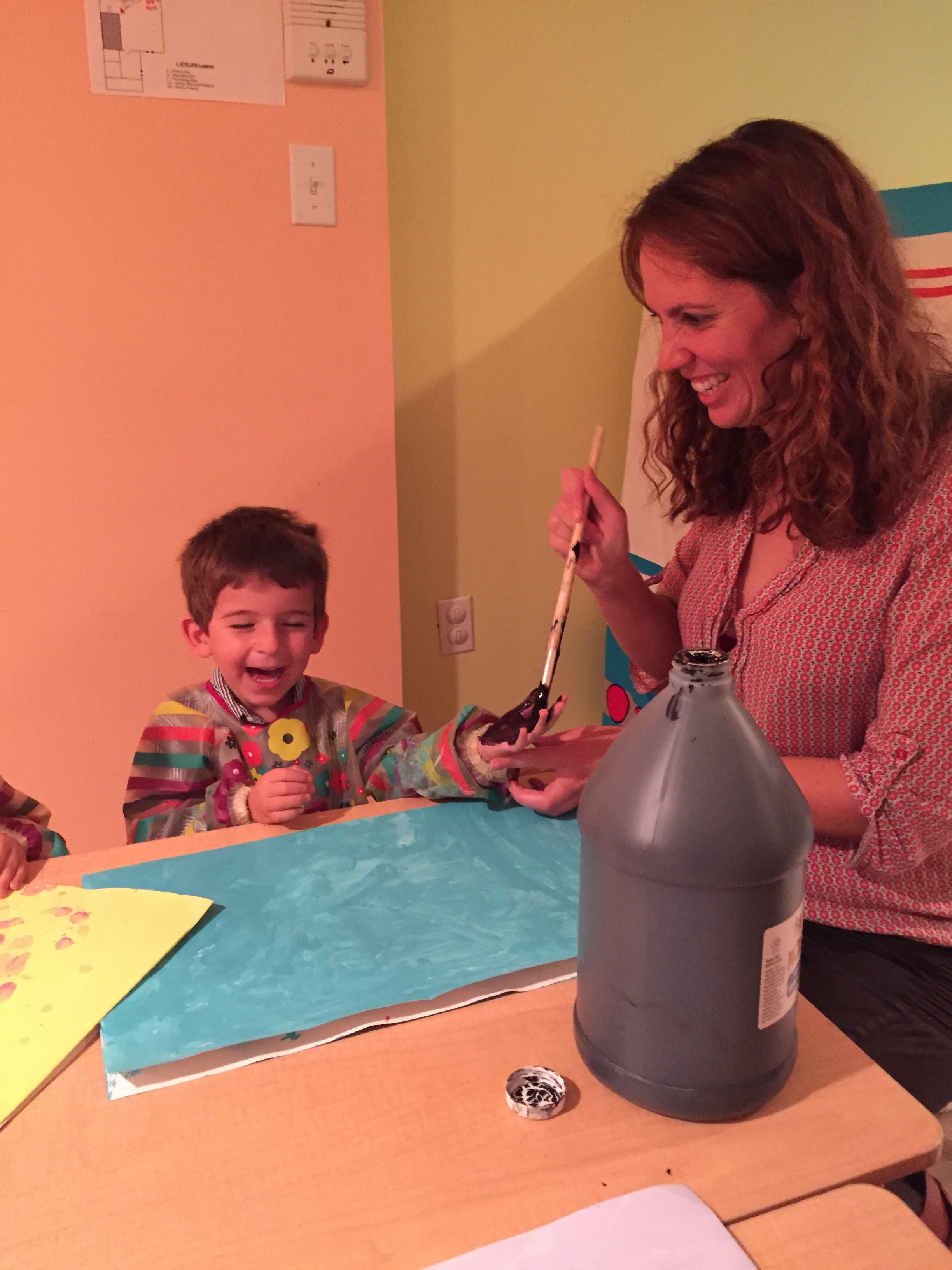 Pre-K: Trees
Nursery: Ladybugs
Nursery Group Project: Penguins
Children collectively design the background, then use their individual footprints to make the penguins' bodies. Finally, they add faces.
Pre-K Class Project: Fish Fresco